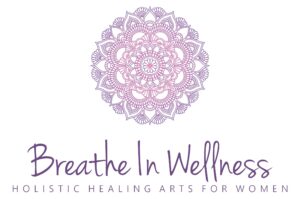 Robin Pechonis, LMBT
Holistic Nurse, Licensed Massage & Bodywork Therapist
All Massage, Bodywork & Energy Healing Sessions Are Available (Reiki)
By Appointment Only-Call Or Text Robin @ 252-646-6474 or book online by clicking the link below:
https://www.massagebook.com/biz/breathe-in-wellness
I began my journey as a Holistic Nurse-Massage Therapist and Energy Healer over 36 years ago. When I completed nursing school in 1987, I began working with chronically ill patients on a medical-surgical floor of what was then Alachua General Hospital in Gainesville, Florida. It didn't take me long to notice that my patients that dealt with serious illness and diseases were feeling the mental and physical implications of living a life in toxic relationships, poor diets and nutrition, and drug & alcohol addictions. Not to mention the residual effects of unresolved mental and physical traumas that can be endured for decades, which slowing robs one of experiencing a thriving, creative and happy life due to dis-eases that manifest themselves. I knew there had to be a more effective path to healing than what I was taught in nursing school.
In 1987 I was divinely guided to begin massage school to explore how massage therapy and energy healing could help my patients heal and transform themselves. My nursing background is in spinal cord injury rehab, labor, delivery & postpartum, and pediatrics. Over the past 20 years I maintained a private practice as Holistic Nurse, Certified Birth & Postpartum Doula, Advanced Certified Maternity Massage Therapist, Certified Baby Massage Instructor, and Maternal-Child Nurse Educator.
In my massage & bodywork practice I utilize multiple massage modalities that I have been trained and certified in over the years: Trager Bodywork, Myofascial Release/Medi-cupping, Positional Release, Trigger Point Therapy, Lymphatic Drainage, Injury Rehab, Aromatherapy, Medical Massage, Reflexology, Reiki, Therapeutic Touch, and stretching exercises.
All sessions and treatment plans are custom tailored just for you with the eclectic blending of modalities for your specific healing needs. I work with physicians to help bridge the gap between allopathic and integrative holistic medicine.
I look forward to guiding and assisting you on your healing journey to well-being and wellness.
We offer Reflexology sessions by appointment w/ Peggy Kittrell, 252-725-1851.
Some of the benefits of Reflexology are:

Increased circulation, reduction of pain, stress and tension, reduces headaches, boosts energy systems, promotes healing, and may help lessen side effects of some cancer treatments.  Reflexology is a noninvasive treatment safe enough for babies.
The more I learn about Reflexology, the more I like sharing the information about a simple and "feel good" therapy with clients, family and friends. Helping others feel better and have less pain and more energy brings me joy!
Reflexology Prices-60 minutes-$65; 30 minutes $30
Purchase 4 Reflexology sessions in advance and receive your 5th one free!
Call Peggy directly to schedule an appointment at Momentum Yoga & Wellness, Morehead City, NC  252-725-1851.
Gift certificates are available at MOMENTUM yoga & wellness for   Reflexology, Reiki, & Intuitive Readings.