MOMENTUM yoga & wellness offers massage therapy  by Jake Lilly LMBT # 18600.  Contact Jake directly for an appointment at (252) 671-4731.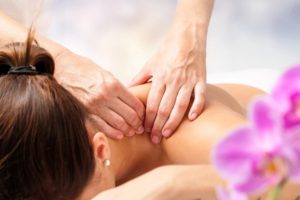 Jake is currently offering a special; purchases four massages in advance and get the fifth massage free!  Perfect for holiday gift giving.
•60 minute massage -$70.00
•90 minute massage-$95.00
Yoga became a primary source of truth and well-being for Jake after he came face to face with his own mortality. After several near-death experiences, brought on by a hereditary heart condition, Jake was obsessed with finding an answer to a fundamental question. What is my purpose as it pertains to the purpose of humanity? In his pursuit of finding an answer, Jake became a Registered Yoga Teacher in 2017. Not long after he became an instructor, he traveled to Oaxaca Mexico for 3 months to study Yogic Philosophy at Hridaya Yoga. In that time, Jake became very aware of life's inherent suffering. During his stay abroad, Jake made a vow to reduce the unnecessary suffering of all divine beings. He has since become a Licensed Massage and Bodywork Therapist and combines massage and yoga to offer his patients a truly holistic healing experience. Although he specializes in deep tissue work, he finds just as much healing can be done by offering a lighter massage. He often uses a variety of modalities in a session, tailoring the massage to the individual on his table. His passion for healing drives a pursuit of knowledge and has earned him an associate degree in applied sciences. He is on track to complete his certification for Thai Massage by the end of September, and plans to enroll a 500 hour yoga teacher training soon after. Jake is still diligently striving to find answers to subsequent questions that naturally follow his inquiry into purpose.
We also offer Reflexology sessions by appointment w/ Peggy Kittrell, 252-725-1851.
Some of the benefits of Reflexology are:

Increased circulation, reduction of pain, stress and tension, reduces headaches, boosts energy systems, promotes healing, and may help lessen side effects of some cancer treatments.  Reflexology is a noninvasive treatment safe enough for babies.
The more I learn about Reflexology, the more I like sharing the information about a simple and "feel good" therapy with clients, family and friends. Helping others feel better and have less pain and more energy brings me joy!
Reflexology Prices-60 minutes-$65; 30 minutes $30
Purchase 4 Reflexology sessions in advance and receive your 5th one  free!
Call Peggy directly to schedule an appointment at Momentum Yoga & Wellness, Morehead City, NC  252-725-1851.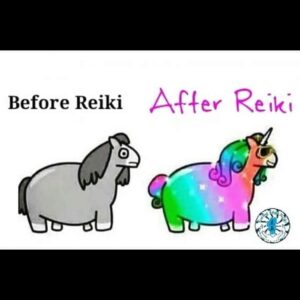 The amazing effects of an Energy Healing session….book your appointment and find bliss.
 Currently offering 60 minute combination Reiki & Reflexology sessions with Lauren Hewton, Reiki practitioner at the Master Level at Momentum Yoga and Wellness in MHC. We will work with your energetic field, releasing toxins, stress, anxiety and more, bringing balance & serenity to your body, mind & soul.
 Lauren also does Intuitive Readings, price is $30 for 30 minutes.  Call
252-342-5528 for an appointment.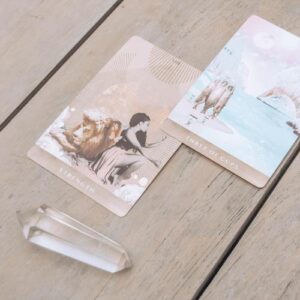 Excited to have Mia Phillimeano of Mindful Beauty,  bring her talents and good vibes to the studio! Call her @ 336-309-6761 to make your appointment!! Mindful Beauty is a salon suite ran inside of Momentum Yoga & Wellness in Morehead City, NC. Services at this salon include haircuts, styling, hair conditioning treatments, and facial waxing. Come and enjoy being treated, and stay mindful!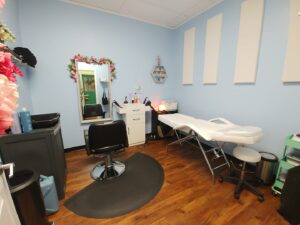 Mindful Beauty Price Menu
Haircuts (includes shampoo and tousle-dry)
Regular Haircut: (scissors)- $18               Kids Cut: (0-12)- $12
Specialty Haircut: (consult)- $22             Junior Cut: (13-16)- $14
All-over Clippers: (clippers only)- $16           Bang Trim- $8
Horse-shoe Cut: (little hair on top)- $12   
Military: (Show I.D.)- $10                 
Beard Shape-Up: (includes style with oil and balm)- $12
Edge-Up: (around ears, sideburns, and neckline only)- $6
Treatments     
Deep-Conditioning/Scalp Treatment- $40
(includes scalp massage and round brush style) 
Silk Treatment with Shampoo and Blow-dry – $20  
Silk Treatment on dry hair- $14
Styling (includes shampoo)
Round brush Style- $20           Wave Iron- $20
Flat Iron- $24                         Basic Braid/s- $16-$26
Curling Iron- $30                  Haircut and Round brush style- $32
Specialty Style (Must consult before-hand!)-$40-$70
Waxing 
Eyebrow Shape-up – $14                     Uni-brow Wax Only-$6
Chin or Lip Wax- $10                       Cheek and Jawline- $20
Full-face Wax ( 3 or more areas excluding uni-brow…Consult)- $30
Add-ons 
Extra Length and Thickness- $8-$12
Extra Iron Style- $12
Gift certificates are available at MOMENTUM yoga & wellness for Massage Therapy,  Reflexology, Reiki, Intuitive Readings, and Mindful Beauty.