We offer a FAR Infrared Sauna that is available by appointment.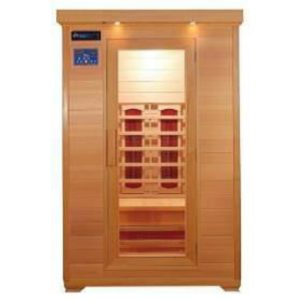 The supposed benefits of using an infrared sauna are similar to those experienced with a traditional sauna. These include:
better sleep
relaxation
detoxification
weight loss
relief from sore muscles
relief from joint pain such as arthritis
clear and tighter skin
improved circulation
help for people with chronic fatigue syndrome
People have been using saunas for centuries for all sorts of health conditions.
Single Session $15
Package of 15 Sessions $120
Unlimited Monthly Sauna Sessions $79 (payable through autodraft)
By appointment.